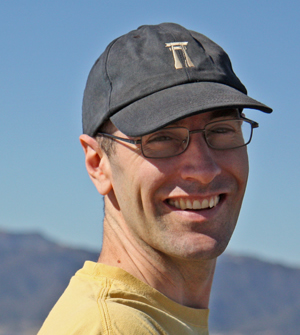 Blue Alan Way graduated from Michigan State University with degrees in Physics and Philosophy in 1992. He studied in the Master of Education program from 1997 to 1998 at Southern Oregon University, and received a teaching certificate in science for secondary education. He taught math and science in Oregon and later in Hawaii.
Blue apprenticed with master carpenter Joe Krejewski from 1993 to 1995, in between his undergraduate and master studies. In 1999, Blue moved back to Ypsilanti Michigan, his hometown, to focus on fine woodworking and furniture design. BLue Sky Carpentry LLC was established in the same year.
Blue's team has provided outstanding service to residential and commercial clients, such as the Zen Buddhist Temple of Ann Arbor, Ypsilanti Standard Printing Company, and the Ypsilanti Natural Food Co-op. Blue now lives and works in Austin, Texas. His furniture has been exhibited at venues such as Ford Gallery, Eastern Michigan University, River Gallery, Ypsilanti, Michigan, Design Within Reach, Austin, TX, and American Institute of Architecture 2009 Austin Home Tour. He has won multiple awards, including the prestigious Chrysalis Award: Remodeling Excellence, Qualified Remodeler Master Design Awards, First Place, and Professional Remodeler Best of the Best Design awards.
-Fine woodworking and design: Blue Alan Way is a furniture designer and fine woodworker. His design is influenced by Japanese woodworking style and techniques, and well balanced with modern elegance. He holds strong commitment in the preservation of wood resources by working with recycled wood and fallen and diseased trees locally when ever possible.
-Construction and remodeling: Blue Sky Carpentry excels in small to mid-sized design and renovation projects; from custom designed furniture, sculptural arbors, landscaping decks, complete additions and remodeling, site specific shelving and cabinet design and installation, to renovation and preservation of historical structures and buildings.